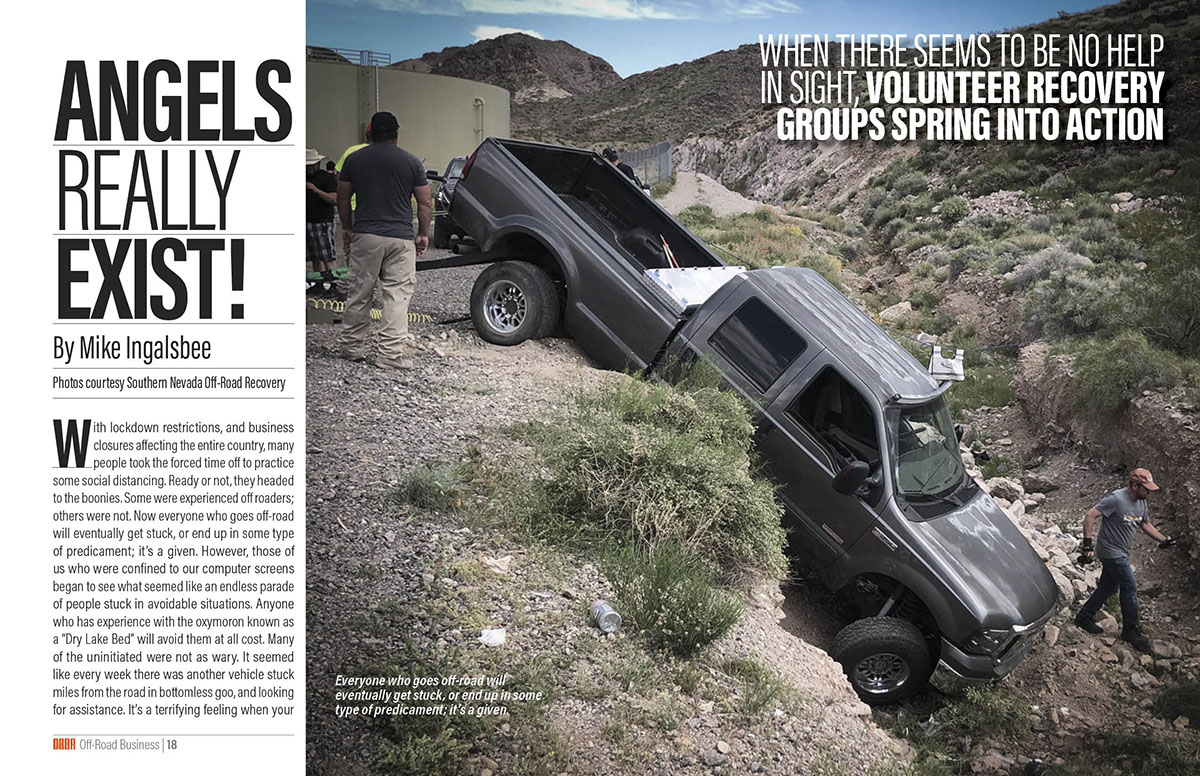 Angels Really Exist!
When there seems to be no help in sight
With lockdown restrictions, and business closures affecting the entire country, many people took the forced time off to practice some social distancing. Ready or not, they headed to the boonies. Some were experienced off roaders; others were not. Now everyone who goes off-road will eventually get stuck, or end up in some type of predicament; it's a given. ... Read More
Sign-up for a FREE Subscription to Off-Road Business Magazine!