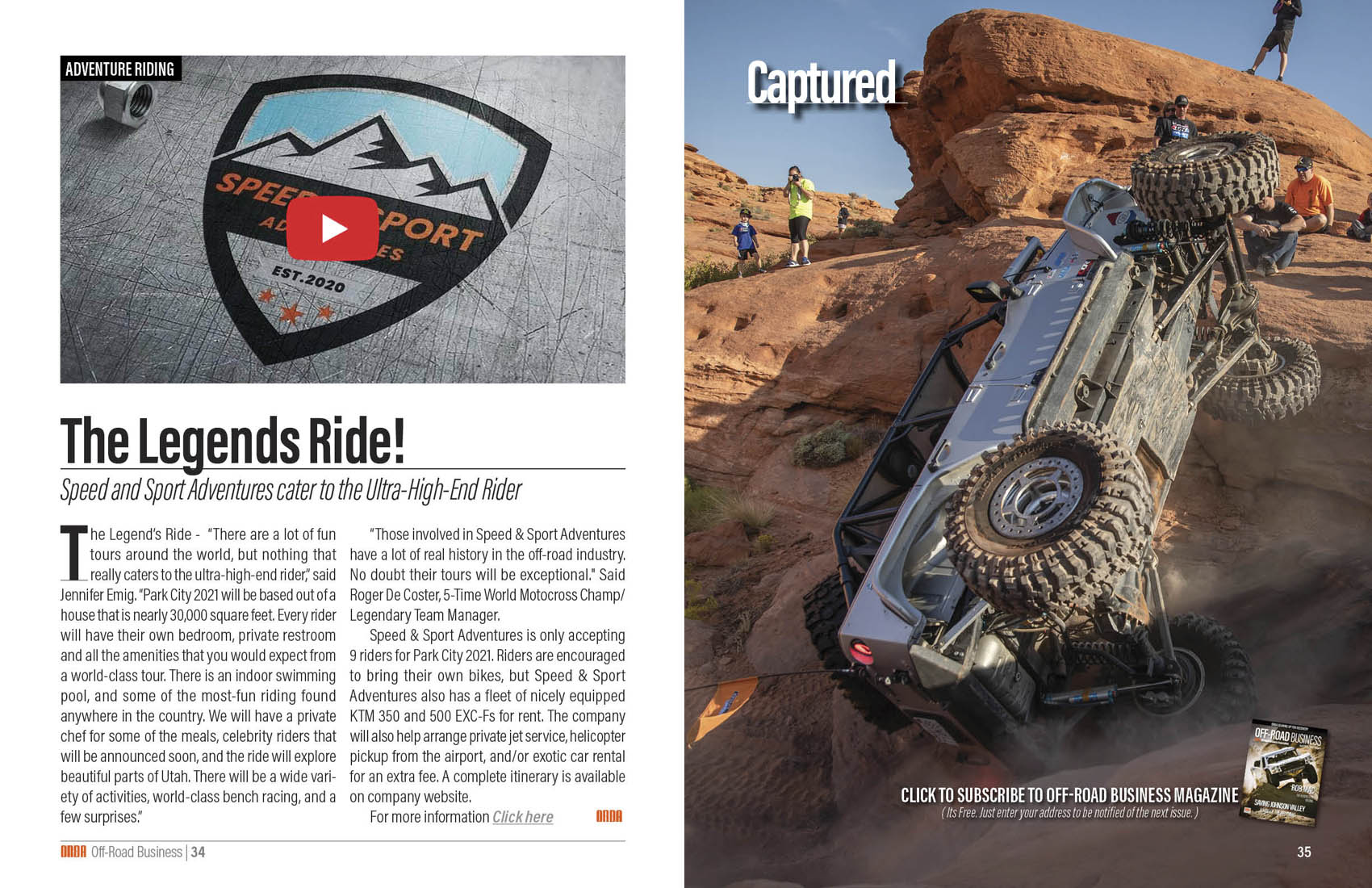 The Legends Ride!
Speed and Sport Adventures cater to the Ultra-High-End Rider
The Legend's Ride - "There are a lot of fun tours around the world, but nothing that really caters to the ultra-high-end rider," said Jennifer Emig. "Park City 2021 will be based out of a house that is nearly 30,000 square feet. Every rider will have their own bedroom, private restroom and all the amenities that you would expect from a world-class tour. There is an indoor swimming pool, and some of the most-fun riding found anywhere in the country. We will have a private chef for some of the meals, celebrity riders that will be announced soon, and the ride will explore beautiful parts of Utah. There will be a wide variety of activities, world-class bench racing, and a few surprises."... Read More
Sign-up for a FREE Subscription to Off-Road Business Magazine!