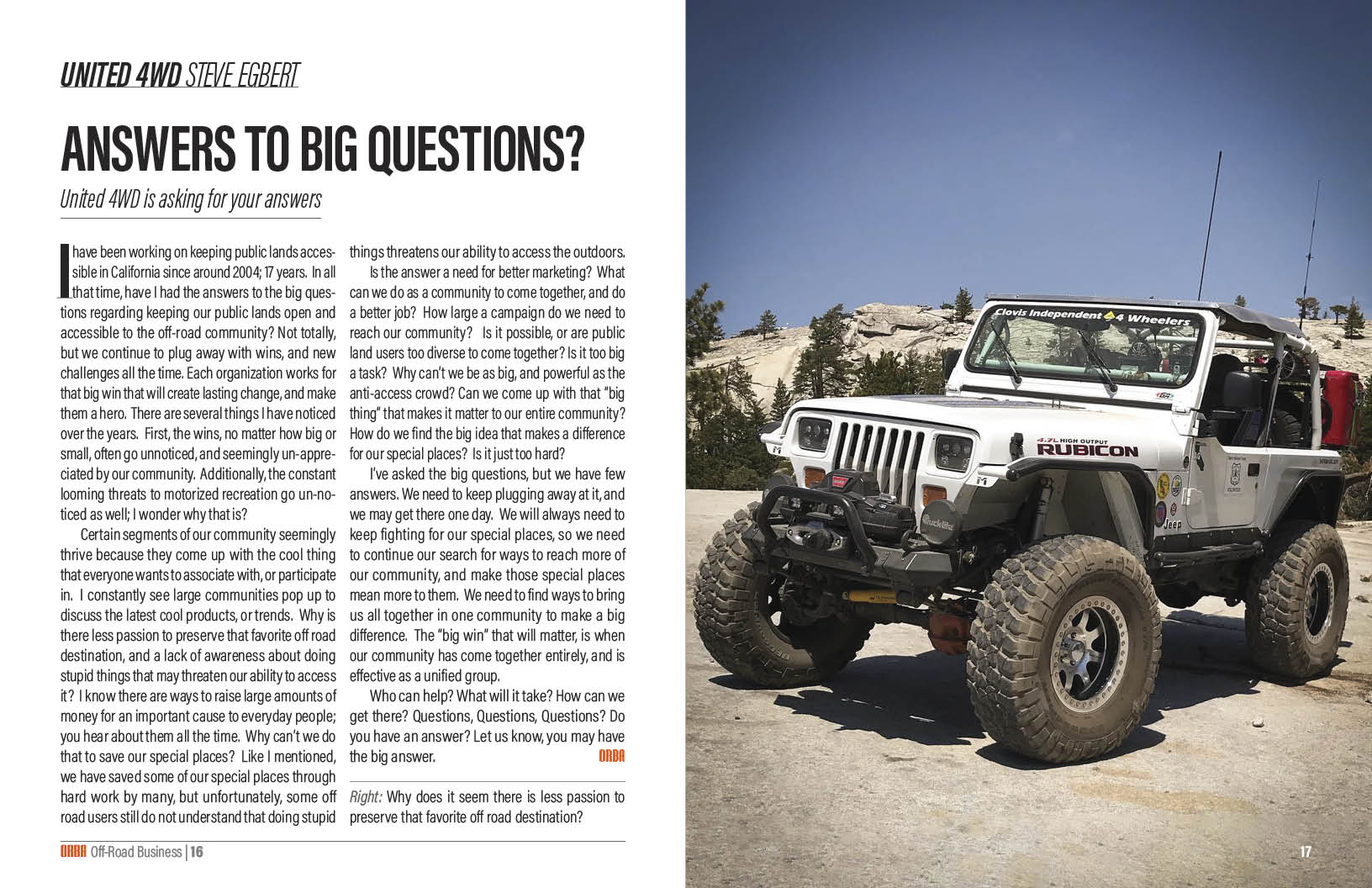 Answers to big questions?
United 4WD is asking for your answers
I have been working on keeping public lands accessible in California since around 2004; 17 years. In all that time, have I had the answers to the big questions regarding keeping our public lands open and accessible to the off-road community? Not totally, but we continue to plug away with wins, and new challenges all the time. Each organization works for that big win that will create lasting change, and make them a hero. There are several things I have noticed over the years. First, the wins, no matter how big or small, often go unnoticed, and seemingly un-appreciated by our community. Additionally, the constant looming threats to motorized recreation go un-noticed as well; I wonder why that is? ... Read More
Sign-up for a FREE Subscription to Off-Road Business Magazine!