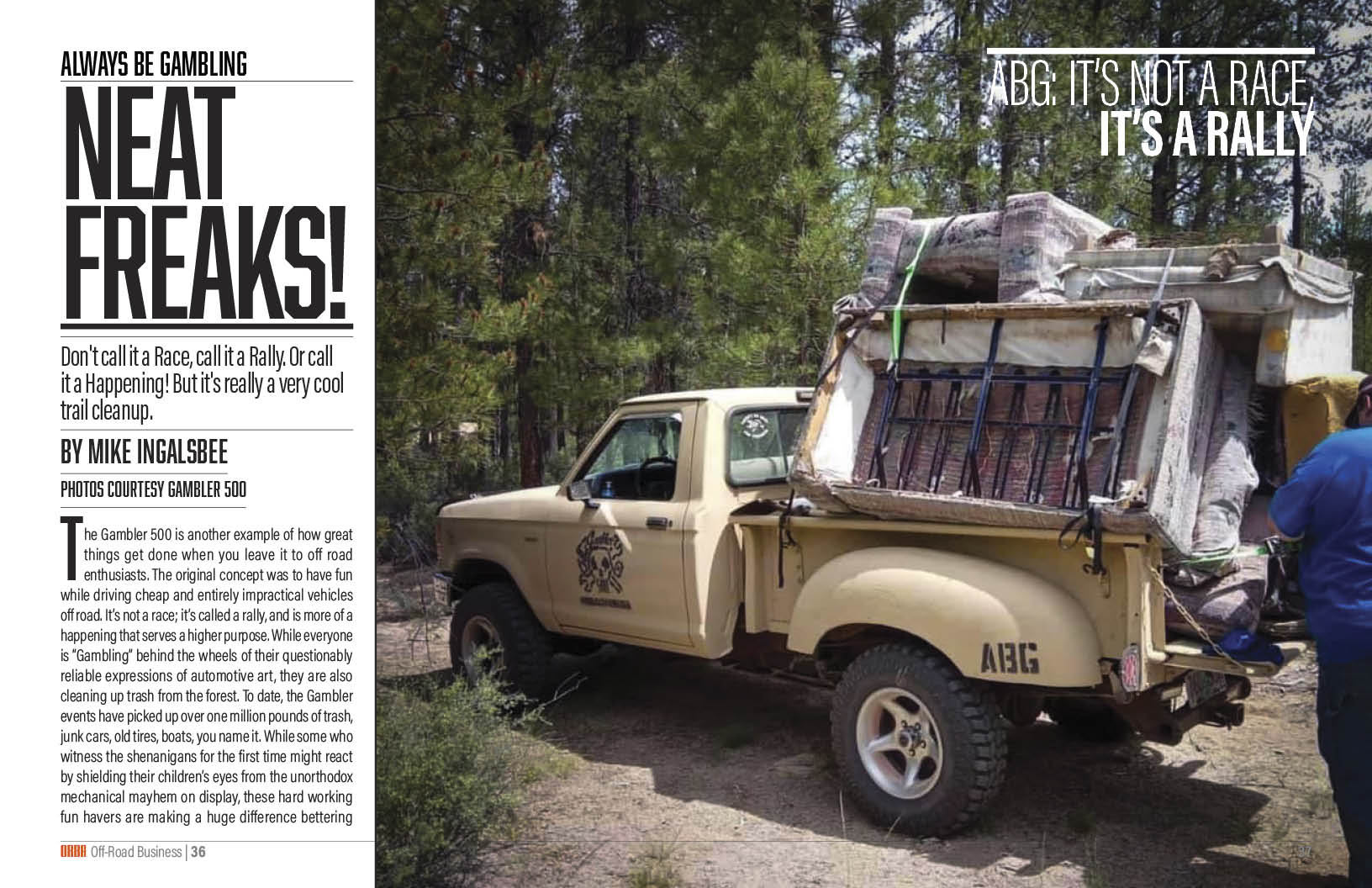 Neat Freaks!
Don't call it a Race, call it a Rally. Or call it a Happening! But it's really a very cool trail cleanup.
The Gambler 500 is another example of how great things get done when you leave it to off road enthusiasts. The original concept was to have fun while driving cheap and entirely impractical vehicles off road. It's not a race; it's called a rally, and is more of a happening that serves a higher purpose. While everyone is"Gambling" behind the wheels of their questionably reliable expressions of automotive art, they are also cleaning up trash from the forest. ... Read More
Sign-up for a FREE Subscription to Off-Road Business Magazine!