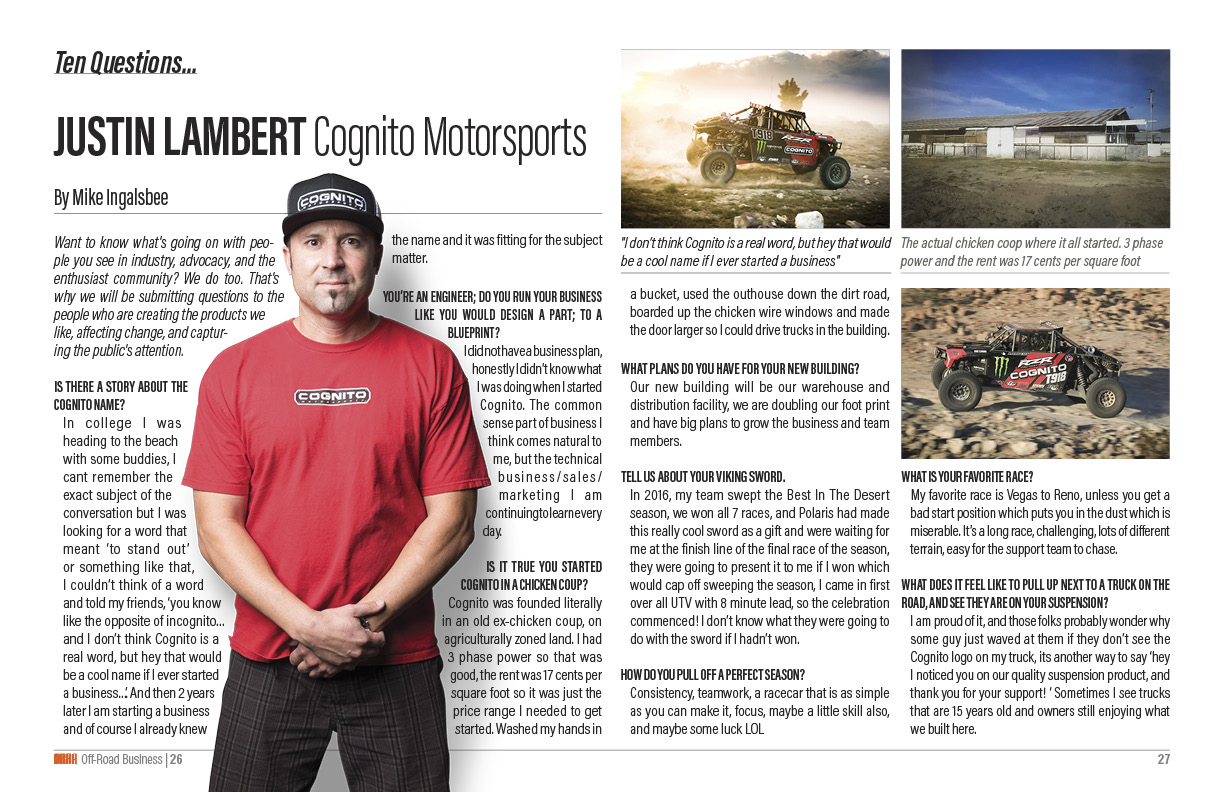 Justin Lambert | Cognito Motorsports
Ten Questions...
Is there a story about the Cognito name? In college I was heading to the beach with some buddies, I cant remember the exact subject of the conversation but I was looking for a word that meant 'to stand out' or something like that, I couldn't think of a word and told my friends, 'you know like the opposite of incognito... and I don't think Cognito is a real word, but hey that would be a cool name if I ever started a business...'. And then 2 years later I am starting a business and of course I already knew the name and it was fitting for the subject matter.... Read More
Sign-up for a FREE Subscription to Off-Road Business Magazine!