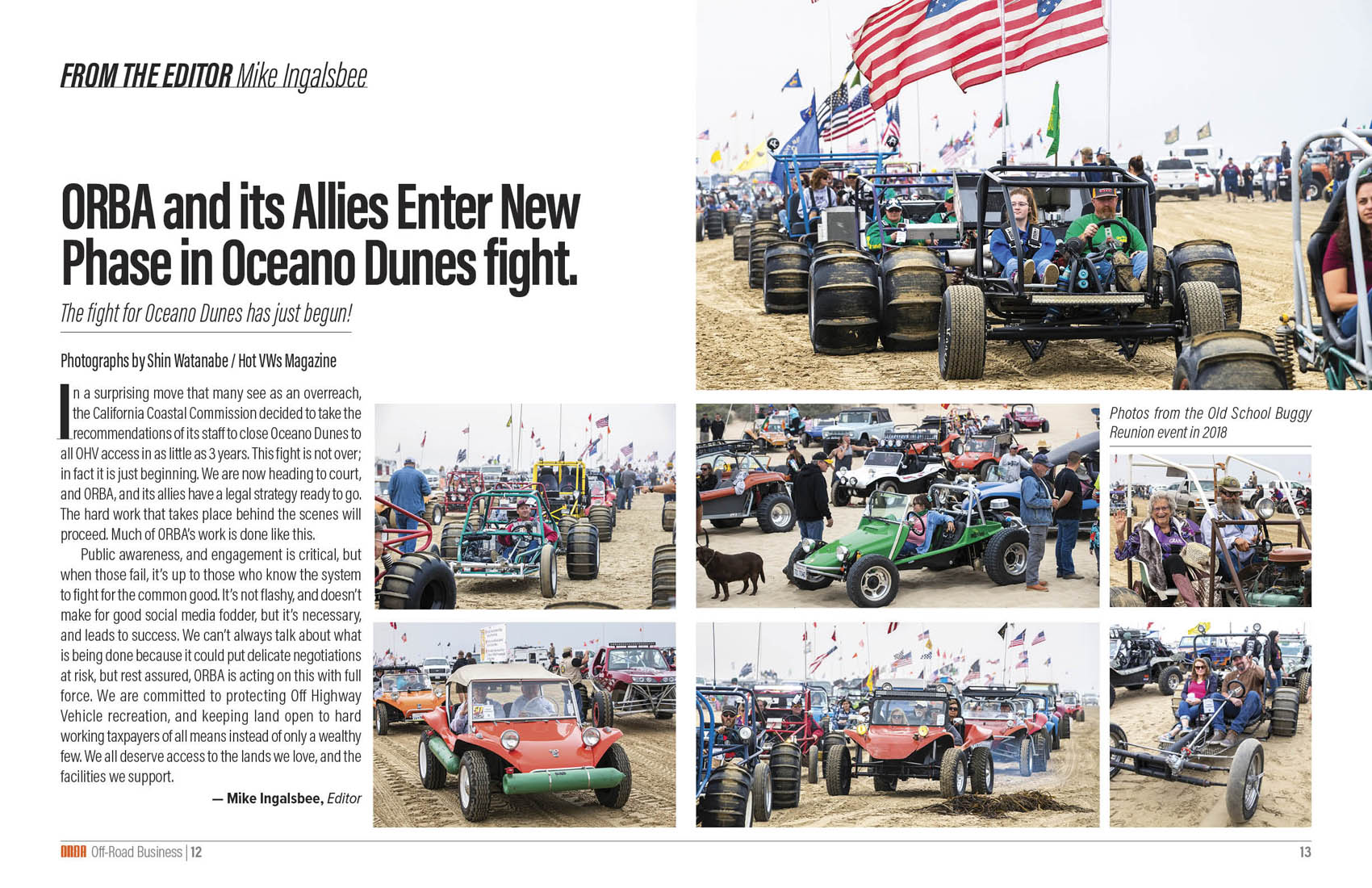 The Fight for Oceano Dunes has Just Begun!
ORBA and its Allies Enter New Phase in Oceano Dunes fight.
In a surprising move that many see as an overreach, the California Coastal Commission decided to take the recommendations of its staff to close Oceano Dunes to all OHV access in as little as 3 years. This fight is not over; in fact it is just beginning. We are now heading to court, and ORBA, and its allies have a legal strategy ready to go. The hard work that takes place behind the scenes will proceed. Much of ORBA's work is done like this. ... Read More
Sign-up for a FREE Subscription to Off-Road Business Magazine!