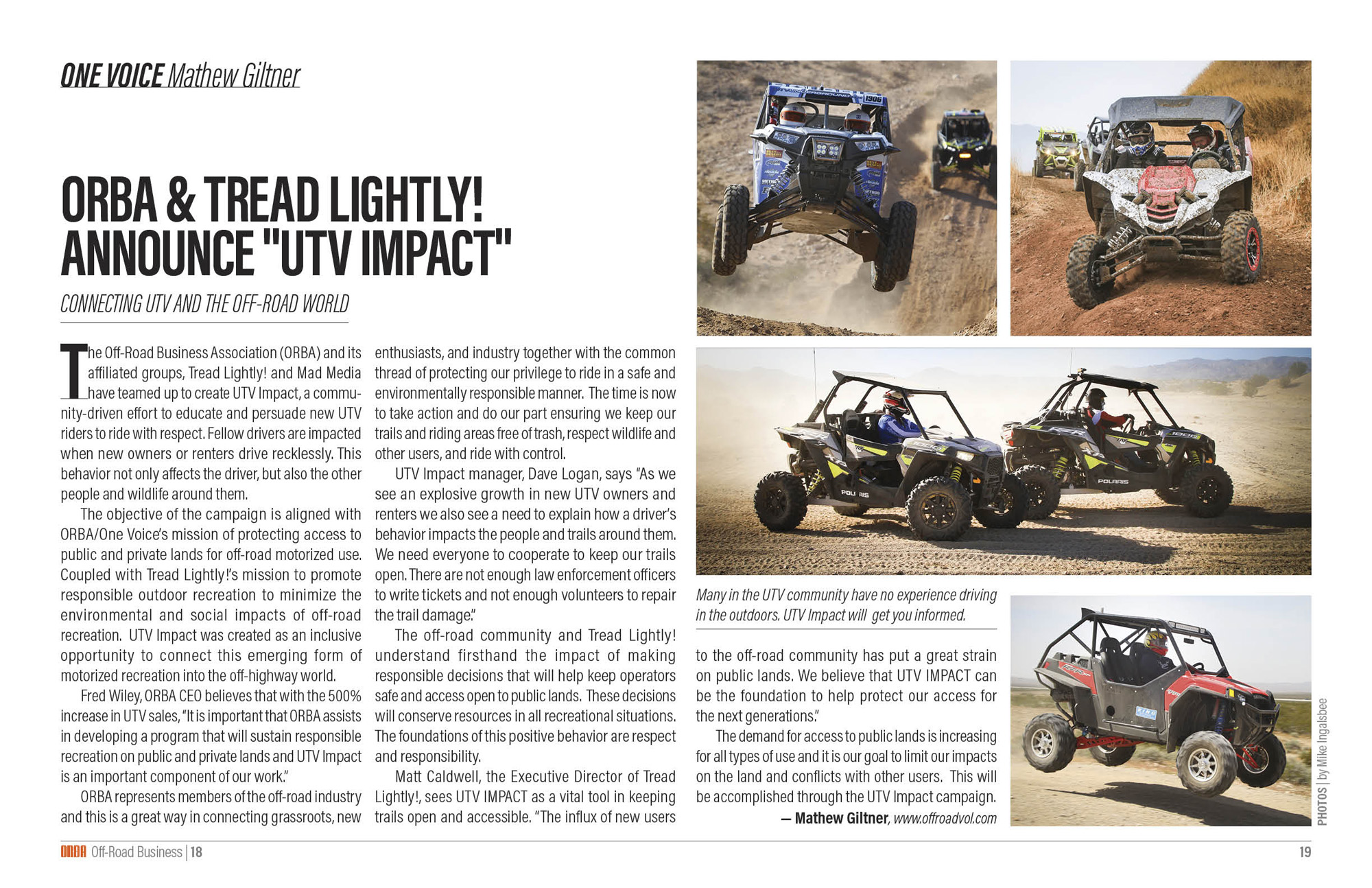 UTV Impact!
Educating New UTV Owners is Vital
The Off-Road Business Association (ORBA) and its affiliated groups, Tread Lightly! and Mad Media have teamed up to create UTV Impact, a community-driven effort to educate and persuade new UTV riders to ride with respect. Fellow drivers are impacted when new owners or renters drive recklessly. This behavior not only affects the driver, but also the other people and wildlife around them.... Read More
Sign-up for a FREE Subscription to Off-Road Business Magazine!