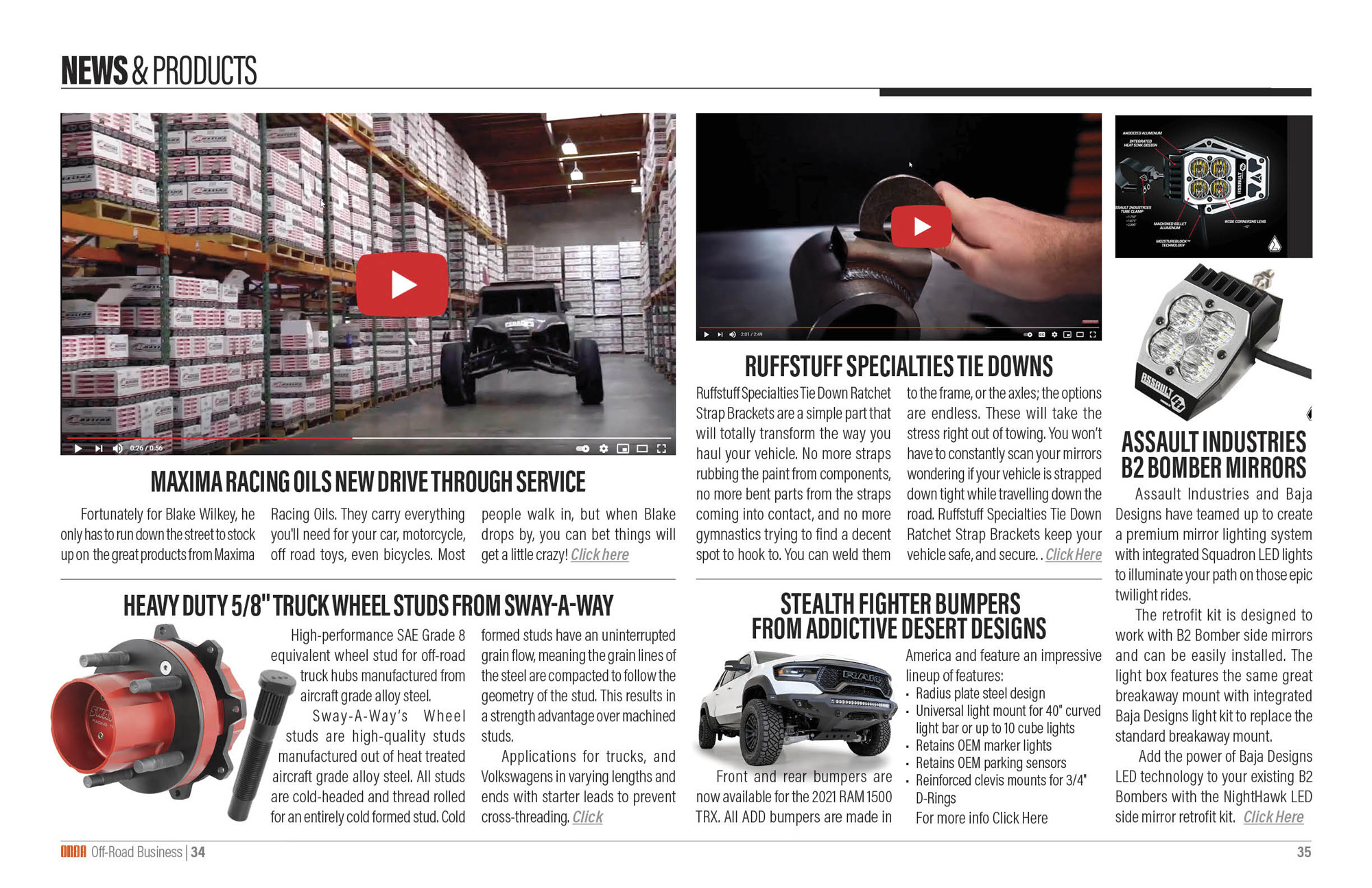 Maxima Racing Oils new drive through service
Fortunately for Blake Wilkey, he only has to run down the street to stock up on the great products from Maxima Racing Oils. They carry everything you'll need for your car, motorcycle, off road toys, even bicycles. Most people walk in, but when Blake drops by, you can bet things will get a little crazy!
Read Magazine
Sign-up for a FREE Subscription to Off-Road Business Magazine!