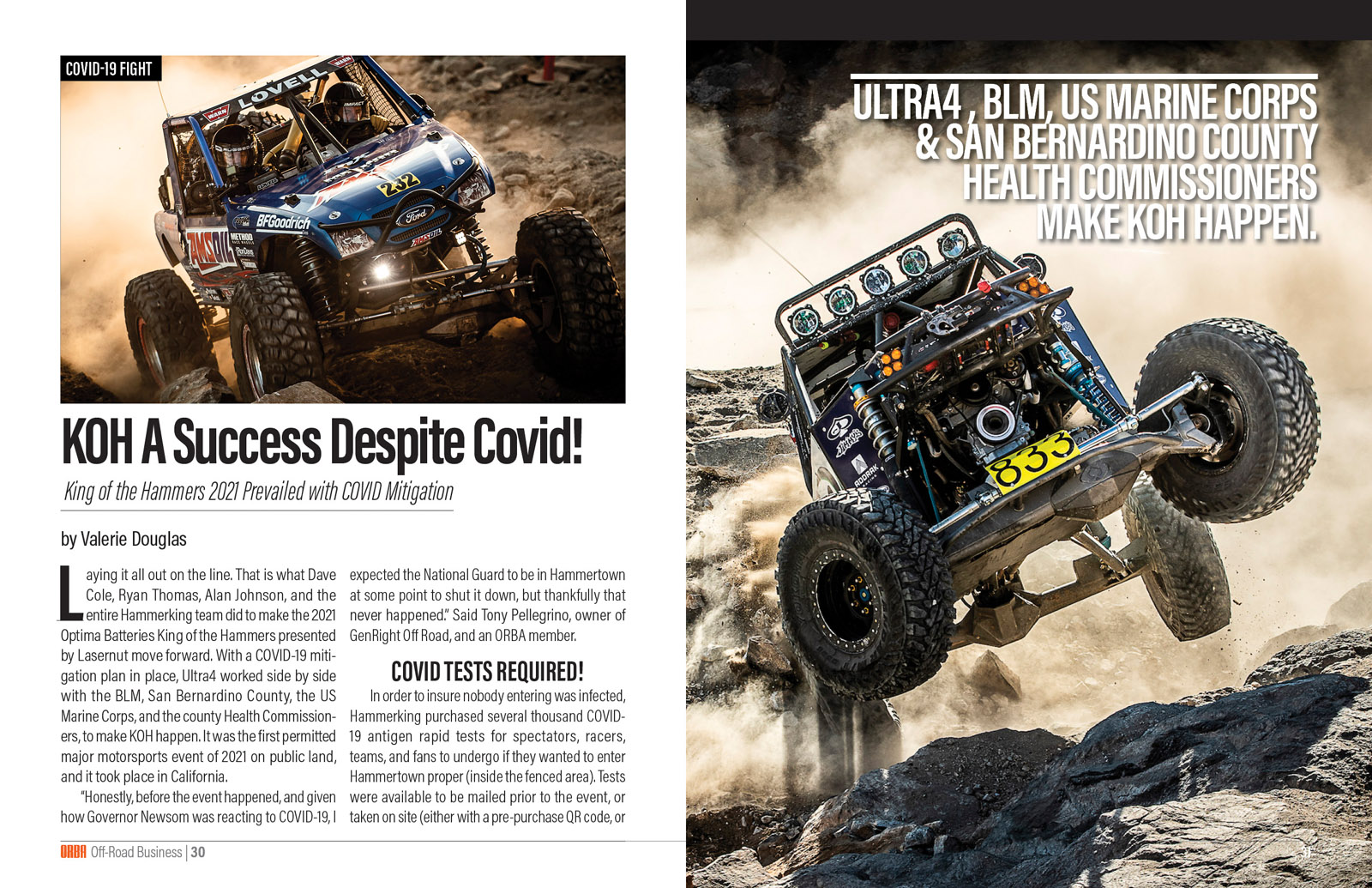 KOH A Success Despite Covid!
King of the Hammers 2021 Prevailed with COVID Mitigation
Laying it all out on the line. That is what Dave Cole, Ryan Thomas, Alan Johnson, and the entire Hammerking team did to make the 2021 Optima Batteries King of the Hammers presented by Lasernut move forward. With a COVID-19 mitigation plan in place, Ultra4 worked side by side with the BLM, San Bernardino County, the US Marine Corps, and the county Health Commissioners, to make KOH happen. It was the first permitted major motorsports event of 2021 on public land, and it took place in California.... Read More
Sign-up for a FREE Subscription to Off-Road Business Magazine!