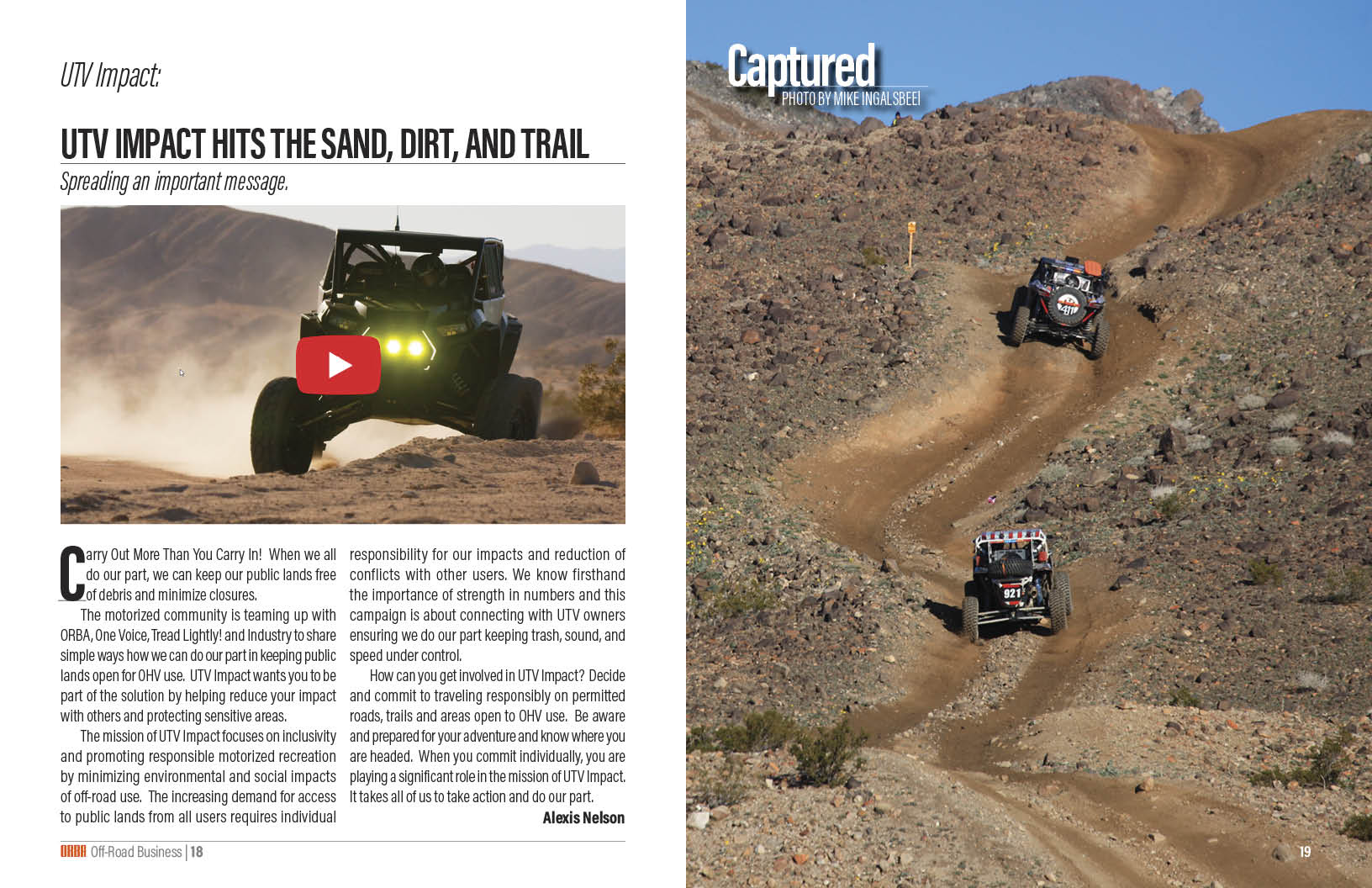 UTV Impact hits the sand, dirt, and trail
The motorized community is teaming up with ORBA, One Voice, Tread Lightly! and Industry to share simple ways how we can do our part in keeping public lands open for OHV use. UTV Impact wants you to be part of the solution by helping reduce your impact with others and protecting sensitive areas.
Read Magazine
Sign-up for a FREE Subscription to Off-Road Business Magazine!