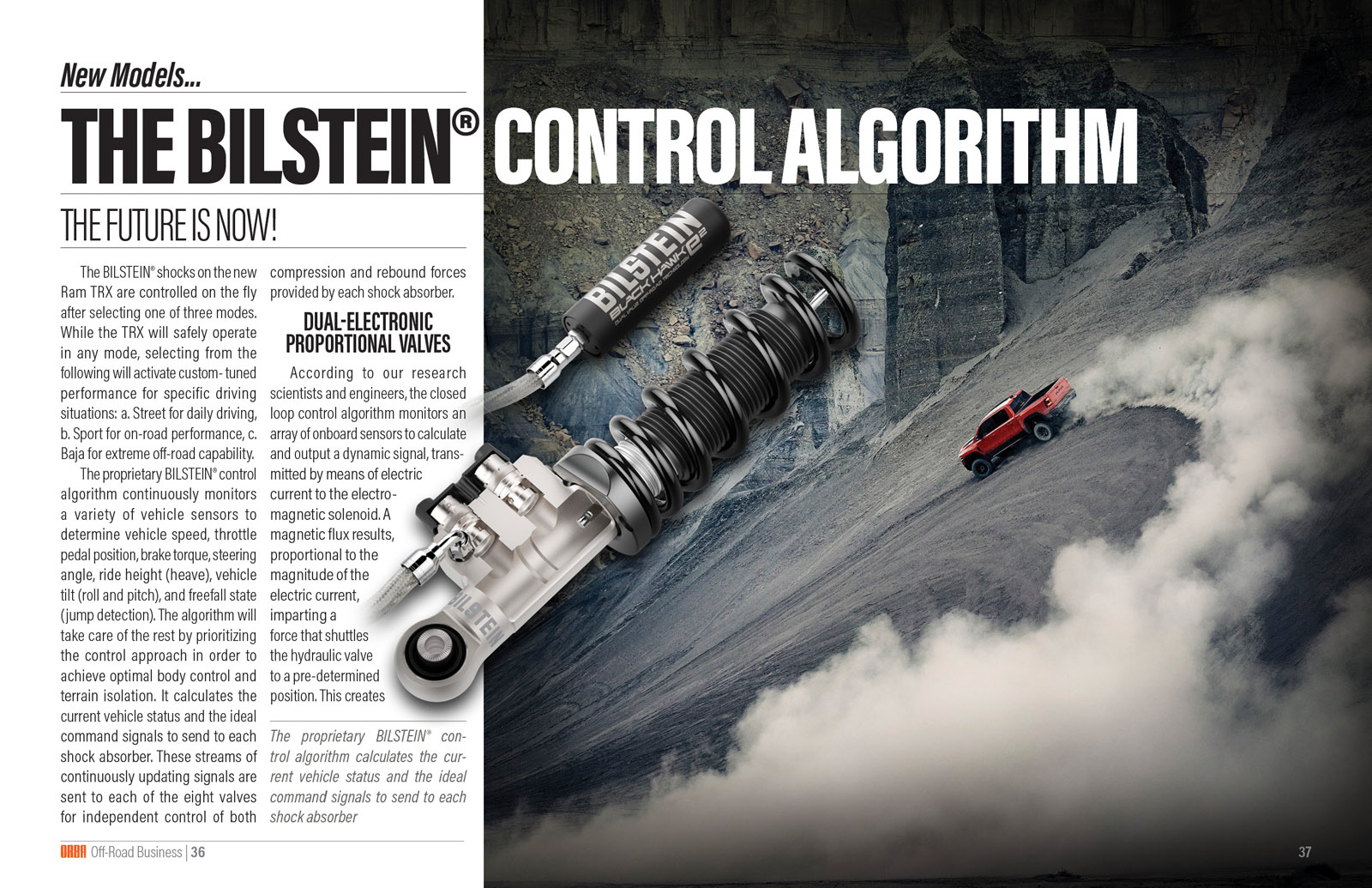 The BILSTEIN control algorithm
The Future is Now!
The BILSTEIN shocks on the new Ram TRX are controlled on the fly after selecting one of three modes. While the TRX will safely operate in any mode, selecting from the following will activate custom- tuned performance for specific driving situations: a. Street for daily driving, b. Sport for on-road performance, c. Baja for extreme off-road capability. The proprietary BILSTEIN control algorithm continuously monitors a variety of vehicle sensors to determine vehicle speed, throttle pedal position, brake torque, steering angle, ride height (heave), vehicle tilt (roll and pitch), and freefall state (jump detection).... Read More
Sign-up for a FREE Subscription to Off-Road Business Magazine!