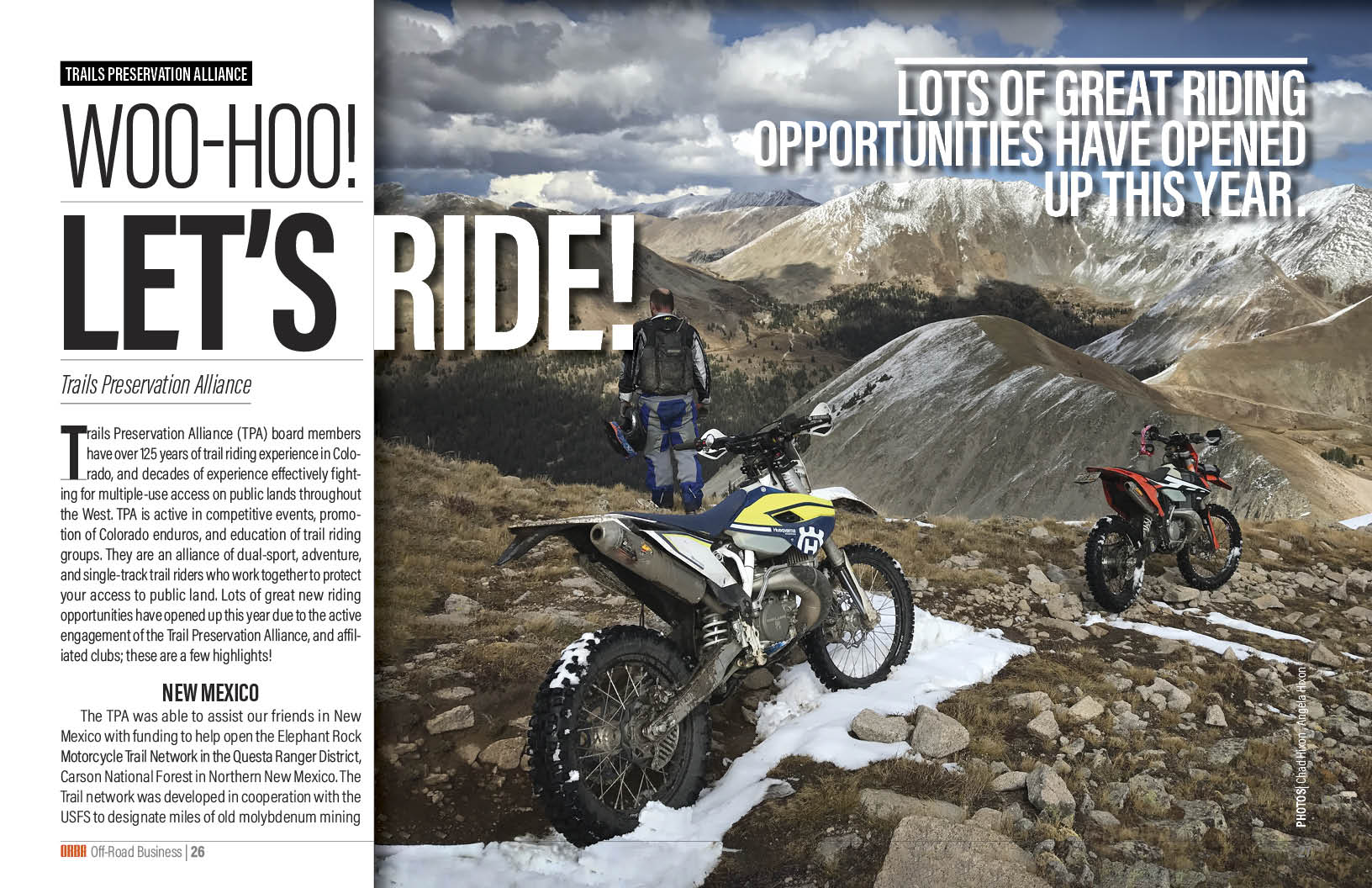 Woo-Hoo! Let's Ride!
Trails Preservation Alliance
Trails Preservation Alliance (TPA) board members have over 125 years of trail riding experience in Colorado, and decades of experience effectively fighting for multiple-use access on public lands throughout the West. TPA is active in competitive events, promotion of Colorado enduros, and education of trail riding groups. ... Read More
Sign-up for a FREE Subscription to Off-Road Business Magazine!