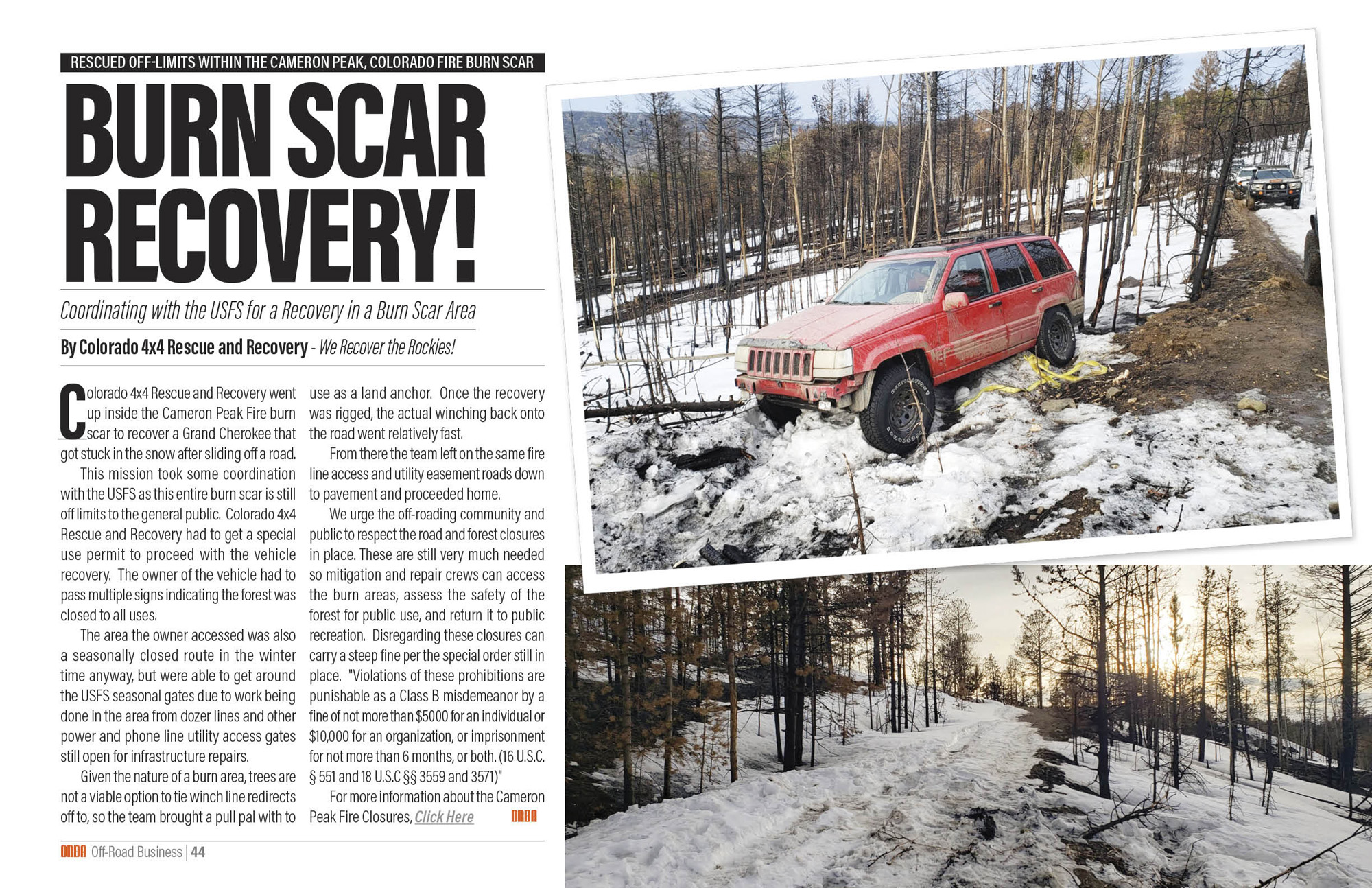 Burn Scar Recovery!
Coordinating with the USFS for a Recovery in a Burn Scar Area
Colorado 4x4 Rescue and Recovery went up inside the Cameron Peak Fire burn scar to recover a Grand Cherokee that got stuck in the snow after sliding off a road. This mission took some coordination with the USFS as this entire burn scar is still off limits to the general public. Colorado 4x4 Rescue and Recovery had to get a special use permit to proceed with the vehicle recovery. ... Read More
Sign-up for a FREE Subscription to Off-Road Business Magazine!