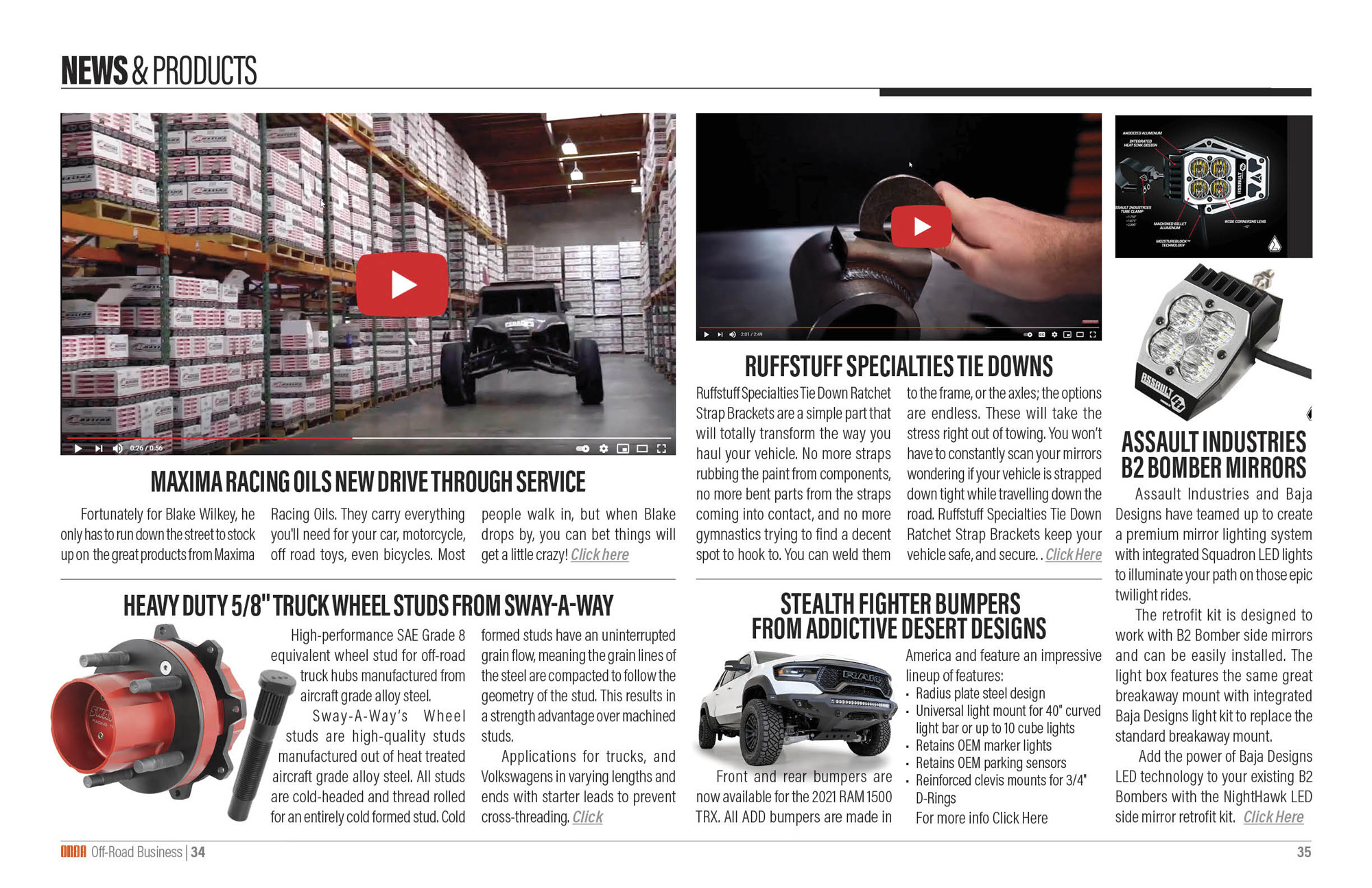 Ruffstuff Specialties Tie Down Brackets
Ruffstuff Specialties Tie Down Ratchet Strap Brackets are a simple part that will totally transform the way you haul your vehicle. No more straps rubbing the paint from components, no more bent parts from the straps coming into contact, and no more gymnastics trying to find a decent spot to hook to.
Read Magazine
Sign-up for a FREE Subscription to Off-Road Business Magazine!