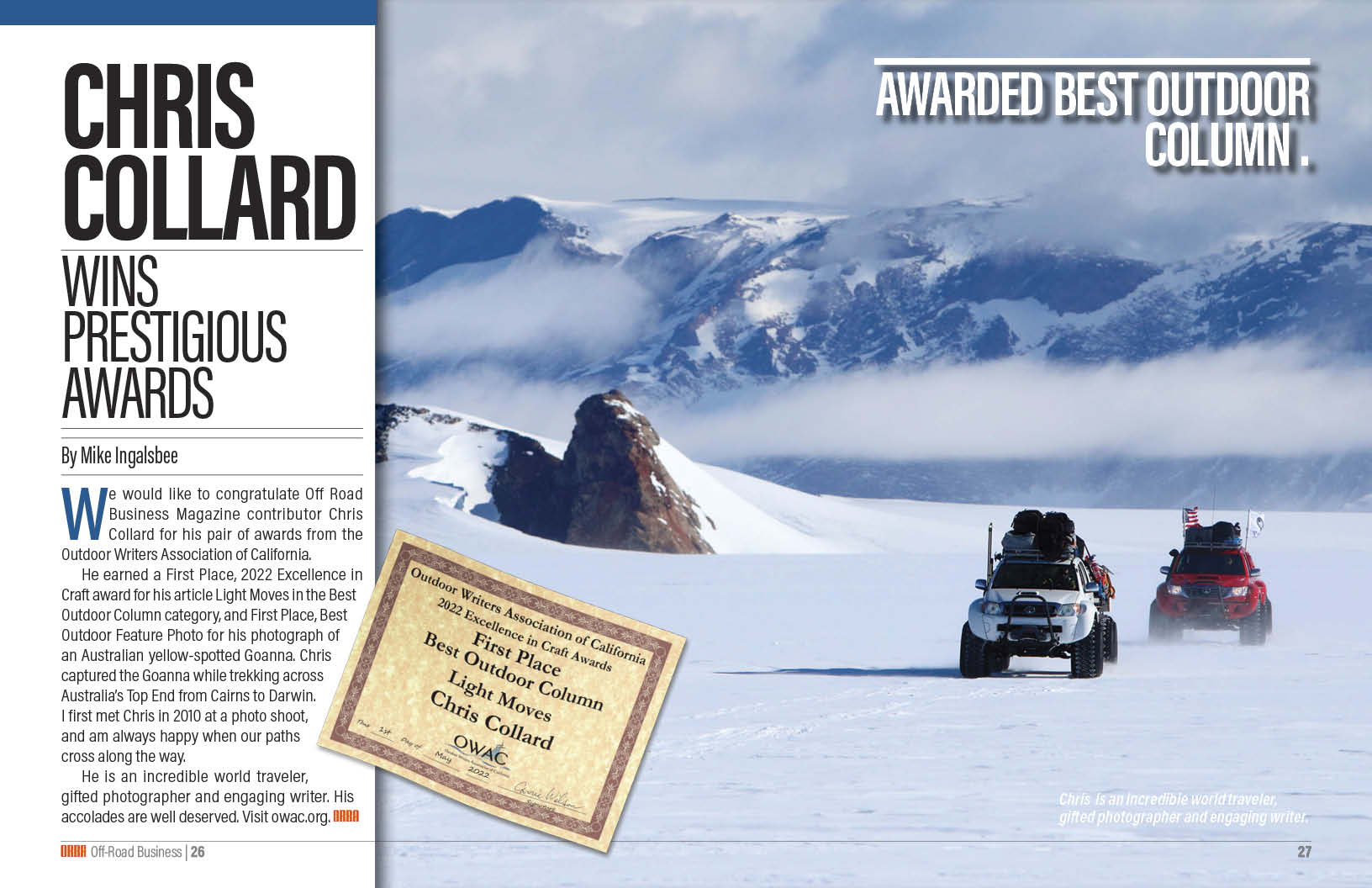 Chris Collard Wins Prestigious Awards
Chris is an incredible world traveler, gifted photographer and engaging writer.
We would like to congratulate Off Road Business Magazine contributor Chris Collard for his pair of awards from the Outdoor Writers Association of California. He earned a First Place, 2022 Excellence in Craft award for his article Light Moves in the Best Outdoor Column category, and First Place, Best Outdoor Feature Photo for his photograph of an Australian yellow-spotted Goanna. Chris captured the Goanna while trekking across Australia's Top End from Cairns to Darwin. I first met Chris in 2010 at a photo shoot, and am always happy when our paths cross along the way. ... Read More
Sign-up for a FREE Subscription to Off-Road Business Magazine!