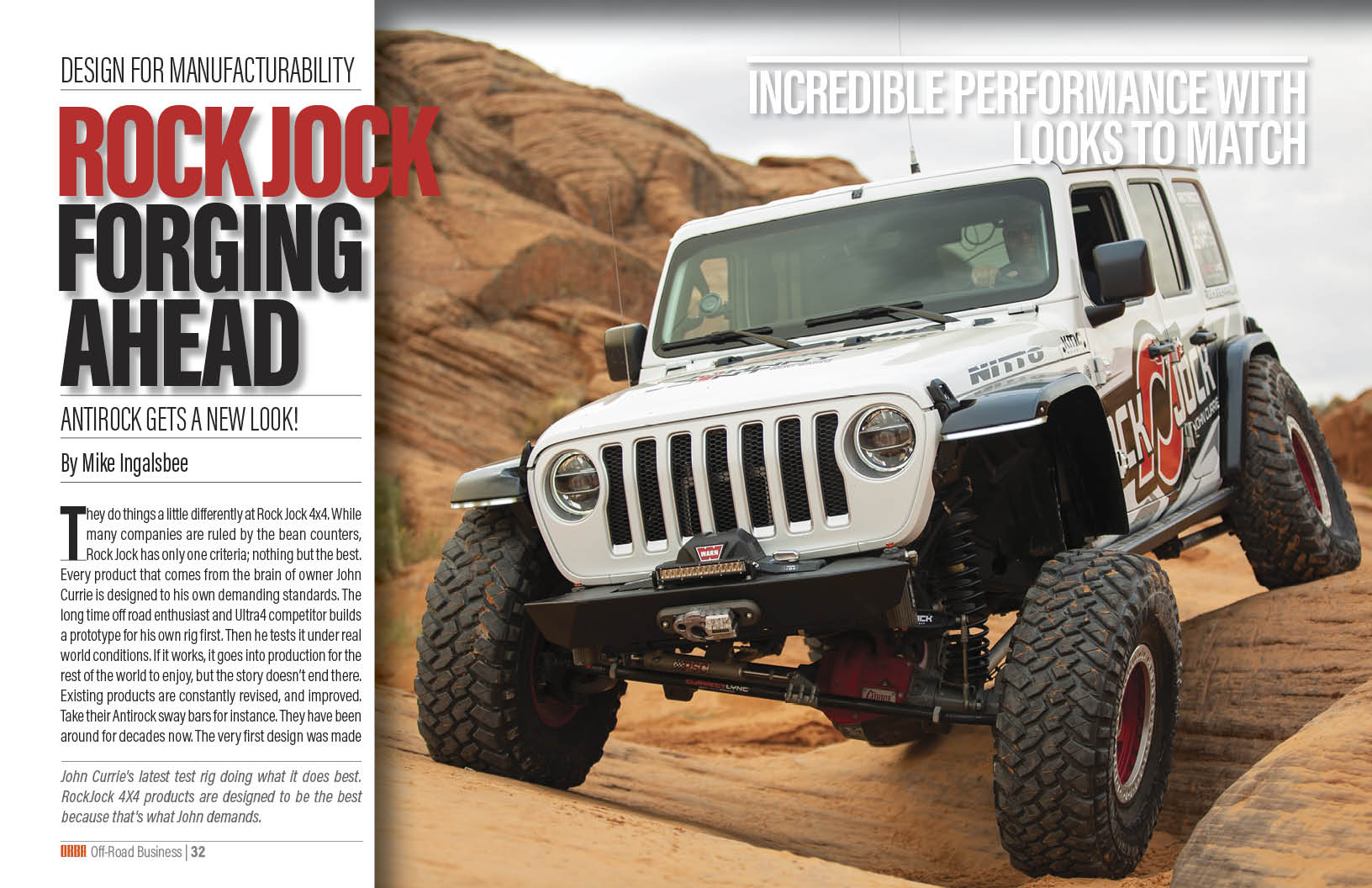 Rock Jock Forging Ahead - Design for Manufacturability
Antirock Gets A New Look!
They do things a little differently at Rock Jock 4x4. While many companies are ruled by the bean counters, Rock Jock has only one criteria; nothing but the best. Every product that comes from the brain of owner John Currie is designed to his own demanding standards. The long time off road enthusiast and Ultra4 competitor builds a prototype for his own rig first. Then he tests it under real world conditions. If it works, it goes into production for the rest of the world to enjoy, but the story doesn't end there. Existing products are constantly revised, and improved. Take their Antirock sway bars for instance. They have been around for decades now. ... Read More
Sign-up for a FREE Subscription to Off-Road Business Magazine!