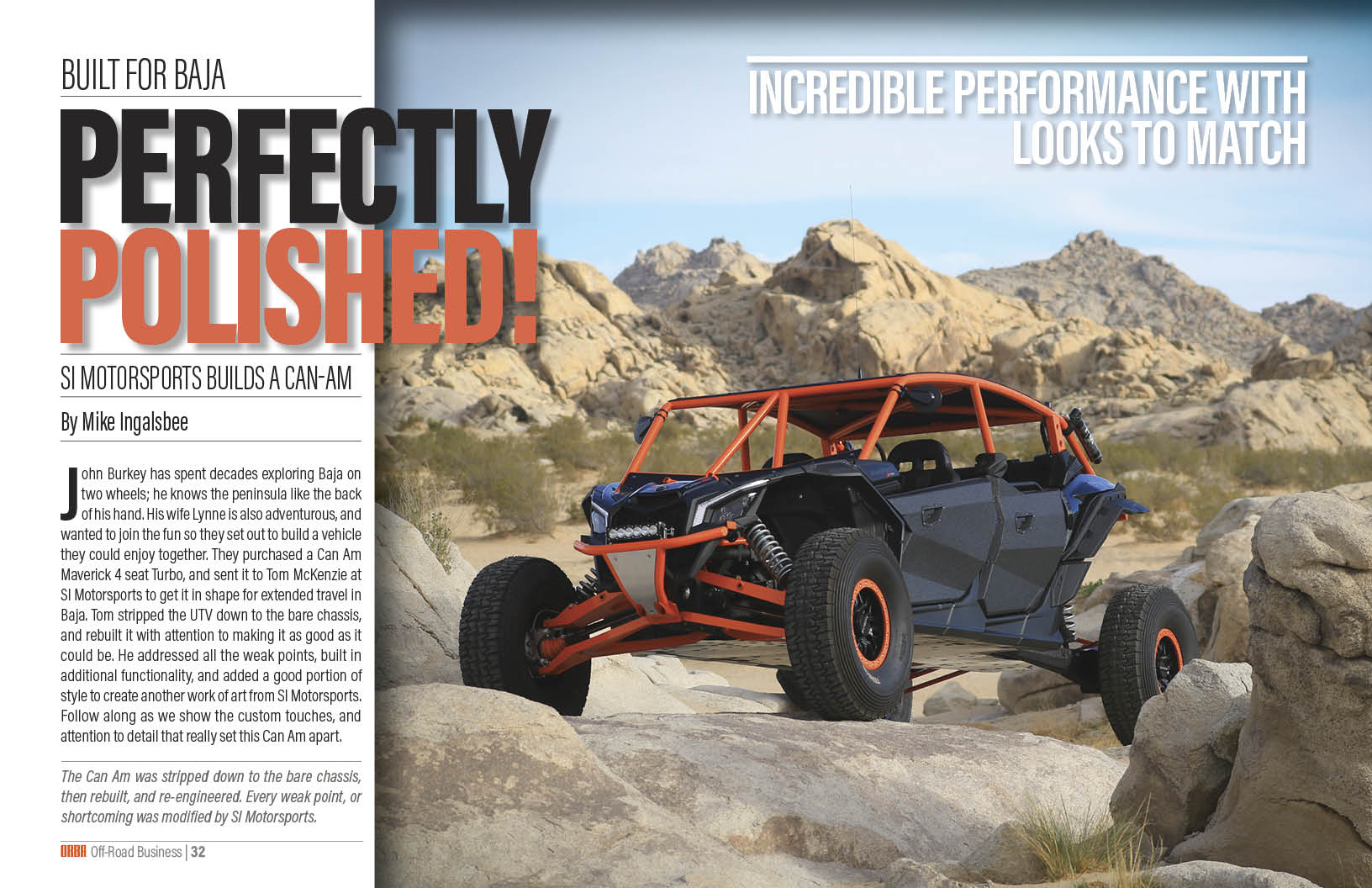 Perfectly Polished!
SI Motorsports Builds A Can-Am
John Burkey has spent decades exploring Baja on two wheels; he knows the peninsula like the back of his hand. His wife Lynne is also adventurous, and wanted to join the fun so they set out to build a vehicle they could enjoy together. They purchased a Can Am Maverick... Read More
Sign-up for a FREE Subscription to Off-Road Business Magazine!