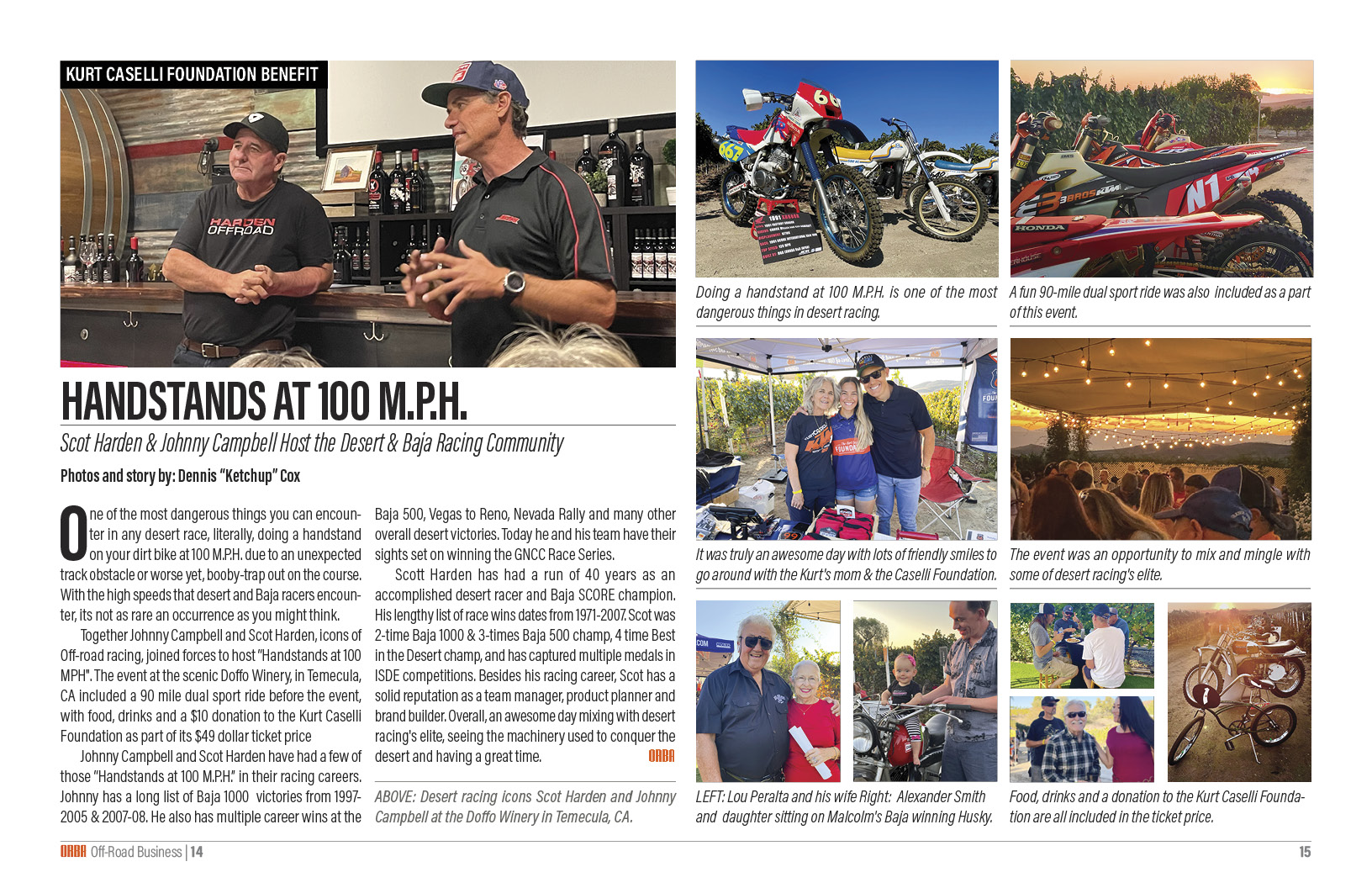 Handstands at 100 M.P.H.
Scot Harden & Johnny Campbell Host the Desert & Baja Racing Community
One of the most dangerous things you can encounter in any desert race, literally, doing a handstand on your dirt bike at 100 M.P.H. due to an unexpected track obstacle or worse yet, booby-trap out on the course. With the high speeds that desert and Baja racers encounter, its not as rare an occurrence as you might think. ... Read More
Sign-up for a FREE Subscription to Off-Road Business Magazine!