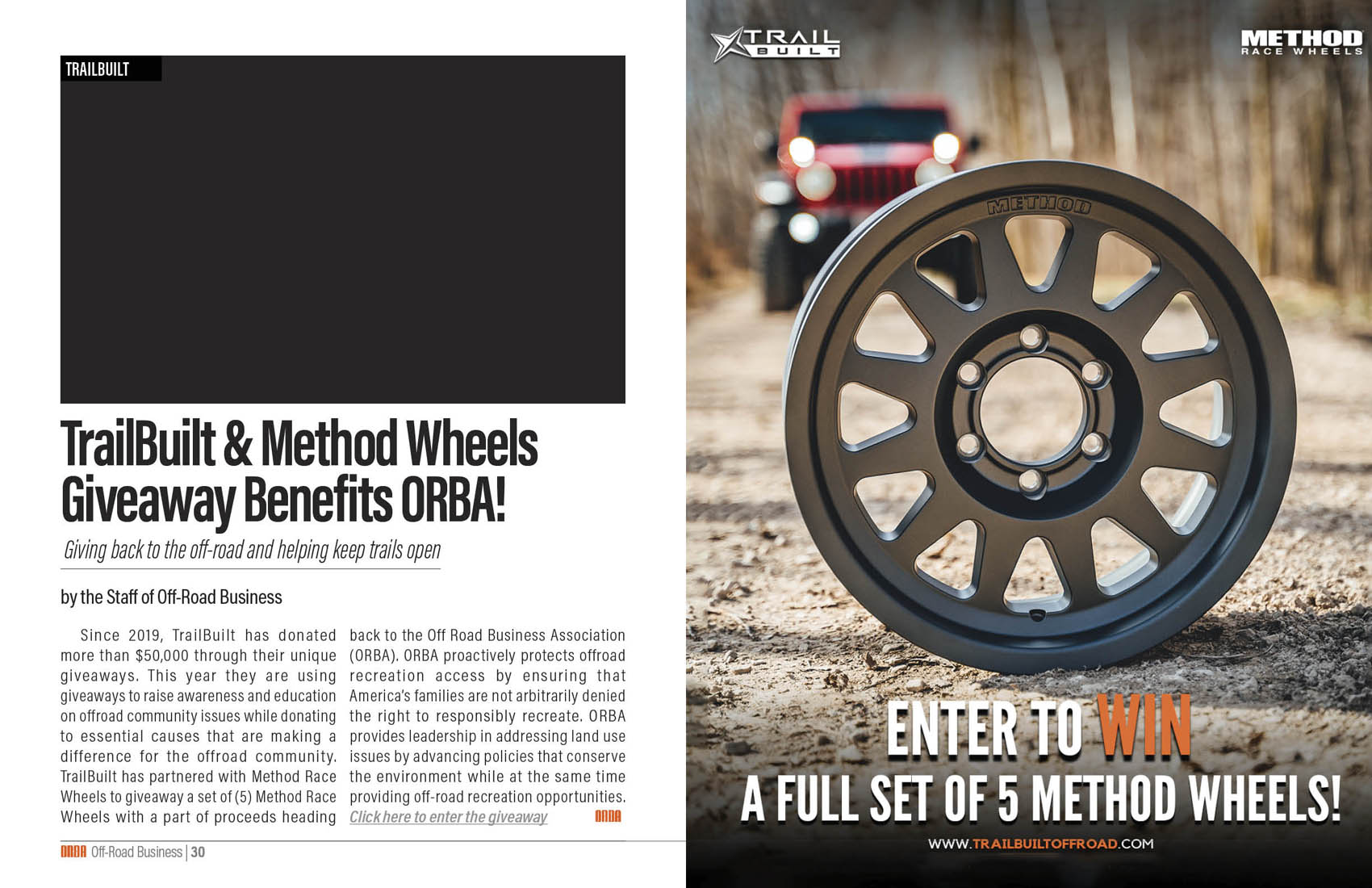 TrailBuilt & Method Wheels
Giveaway Benefits ORBA!
Giving back to the off-road and helping keep trails open. Since 2019, TrailBuilt has donated more than $50,000 through their unique giveaways. This year they are using giveaways to raise awareness and education on offroad community issues while donating to essential causes that are making a difference for the offroad community. TrailBuilt has partnered with Method Race Wheels to giveaway a set of (5) Method Race Wheels with a part of proceeds heading back to the Off Road Business Association (ORBA). ORBA proactively protects offroad recreation access by ensuring that America's families are not arbitrarily denied the right to responsibly recreate. ORBA provides leadership in addressing land use issues by advancing policies that conserve the environment while at the same time providing off-road recreation opportunities. ... Read More
Sign-up for a FREE Subscription to Off-Road Business Magazine!